FTP Service and more
Lire en Français cliquer ici

---
Download from shooting location all initials recordings of sound, production datas, pictures, rushes without any constraint via the net.
The site consultation is available in sercurised protocole (HTTPS).
This service makes available all the recorded sound
files, using a Protocols Transferring Files (FTP) for the exchange of files over a TCP / IP network. For better security w
e can use Secure Protocols Transferring Files Protocoles (SFTP/SSH) for all data or part of them (production's datas) and Virtual Private Networks.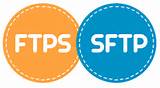 This service allows you to store all of your recorded sound file, on a secured server from your computer with an Internet connection, then put these files in the provision of production's computers or anothers departements, without providing remove, modify or edit sources files.
You can use this free FTP client's interface ;>
This copy mechanism is available on request subject to sufficient coverage (T3, T2, ADSL, WiFi, 4G, 3G +, Iridium, DSNG, etc.) of the shooting area, ADSL+link at least, T1's connection or more is highly recommanded.
This site can be consulted with securised protocol : test HERE.
Our swiss service provider has servers among the most secure in the world, a comprehensive european interface effectively this service.


All addresses, IDs and passwords will be generated, unique way for each project
All energy used for site hosting or datas transfert is 100% from renouvelables sources.
(For more information see technical page)